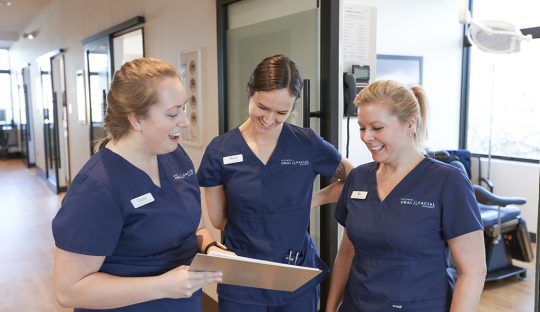 Our Team
Kelowna Oral & Facial Surgery is a team of experienced, allied health care professionals and support staff. Our surgical team consists of certified specialists in Oral & Maxillofacial Surgery, Certified Dental Assistants who are surgically and sedation trained, and Registered Nurses who apply their extensive medical training to the comfort and safety of our patients. Our administrators will provide you with the information needed prior to a consultation visit, a surgical visit, and any subsequent follow-up appointments. Our entire team is dedicated to making your entire surgical experience safe and comfortable.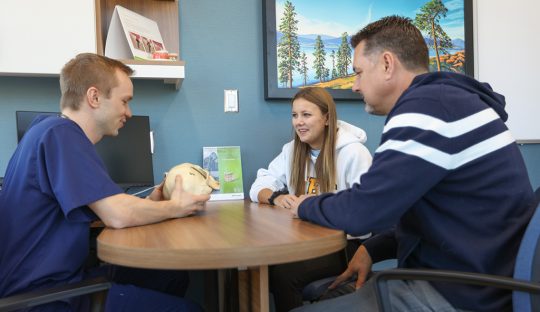 Environment
Our team believes in full patient engagement throughout the entire process of your treatment. We are approachable and foster a comfortable environment, where time is taken to understand the individual needs of each patient. We believe in transparency in all aspects of care including the various treatment options available and the finances involved in treatment costs.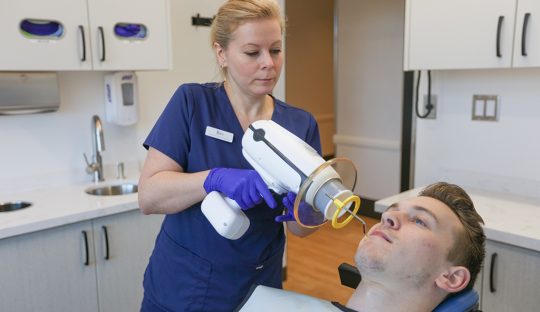 Technology
Kelowna Oral & Facial Surgery utilizes carefully selected, and clinically-proven, modern technology to facilitate treatment. Digital x-rays and scans, along with digital treatment planning of implants and corrective jaw surgery allow us to achieve optimal outcomes. Cutting edge technology streamlines individual treatment plans, and improves outcomes. At the same time, we avoid the use of flashy new equipment that has not been proven in the scientific literature in order to maintain the cost of your treatment.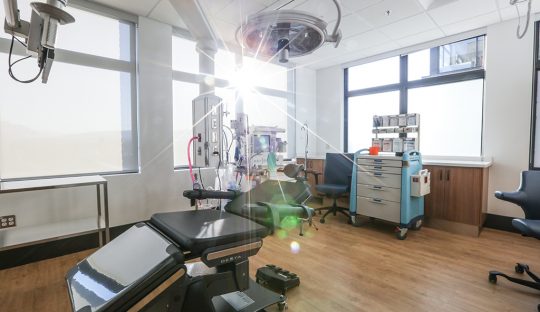 Our Facility
Kelowna Oral & Facial Surgery is a modern oral and maxillofacial surgery facility, which includes consult rooms, patient treatment rooms, and operating rooms for surgeries performed under general anesthesia. There is also a conference room where our surgeons provide lectures to the local dental and medical community. Our facility is conveniently located in the South Pandosy district of Kelowna, near the hospital. There is ample free parking available on-site in the attached parkade (entrance off of Osprey Avenue).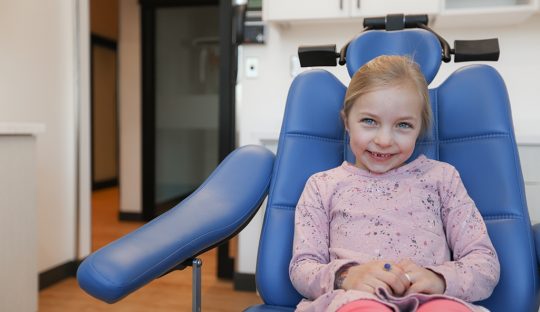 Community
Kelowna Oral & Facial Surgery provides outstanding care and attention to the patients of our kind referrals. Our team works together with referring dentists, denturists, and physicians with a patient-centered philosophy. We consider it our privilege to be a part of your treatment, and to be a trusted consultant for your regular care provider. We are actively involved in the local dental and medical communities and are fortunate to work alongside such incredible care providers.
Kelowna Oral & Facial Surgery is a small, locally owned and operated clinic. We are proud to provide a stimulating and meaningful work environment for our valued employees, and the best possible care for our patients.
Our Location